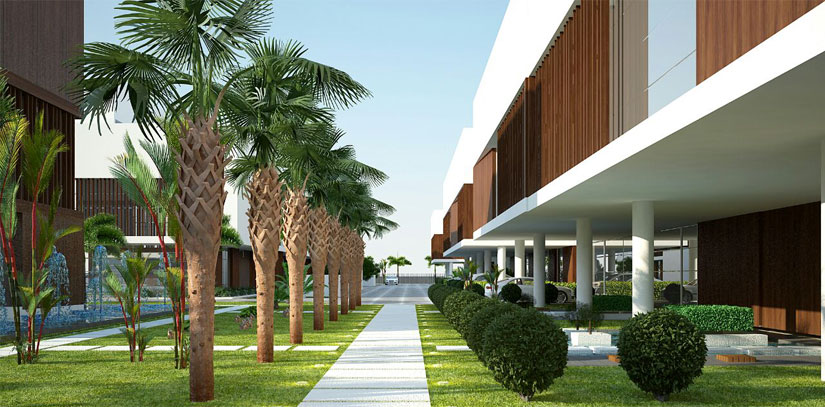 Join Our Large Number of Clients
Now!
Contact us


Awards!
Company overview
Earth Foundation LLC (EFCO) is a construction contracting company specialized in civil engineering.
EFCO has two main divisions:
General construction works.
Infrastructure works.
EFCO runs its business starting from the principal that specialization enhances the quality standards and reduces the cost of the final product, so as to ensure customer satisfaction and thus provides a major competitive opportunities in the construction market.
The company seeks to implement its business to the highest engineering specifications and at the lowest possible financial cost. To achieve this, EFCO depends on the support of Allah and more than two hundred employees and workers of the most efficient technicians and managers with experience and integrity to implement works with the highest possible professionalism.
Due to the complex nature of the civil works and the risky work environment, the company pays great importance to the safety factor of projects workers, engineers and other visitors. And provide for this purpose all means to ensure that a minimum of accidents and work-related injuries, where such accidents are as well studied to ensure prevent recurrences, and the result is outstanding safety performance even in hazardous work environments and unusual weather conditions and remote locations.
Our work culture
The work culture at EFCOis built on the basis of integration between professionalism and ethics. The company adheres to the highest standards of ethics in the work as the value of its assets cherished, where not tolerate misbehavior, and demanding its employees to adhere to these standards and applicable local regulations.
Our Vision
EFCO has developed anambitious mission in order to be:
One of the leading companies in the field of civil construction works.
Winning the confidence of its clients.
Our Values
EFCO Values:
integrity and justice as the basis of the company's activity.
Safety as a constant target as individuals' lives depend on it.
Professionalism through the recruitment of professionals and highly qualified craftsmen.
Excellence by developing high standards and applying advanced technology and encourage innovation and development and strive to always face the challenge.
Reasonable sufficiency with a yield equal to the outstanding services provided to our clients.
Encouraging teamwork, trust and respect for diverse cultures and different experiences and views.